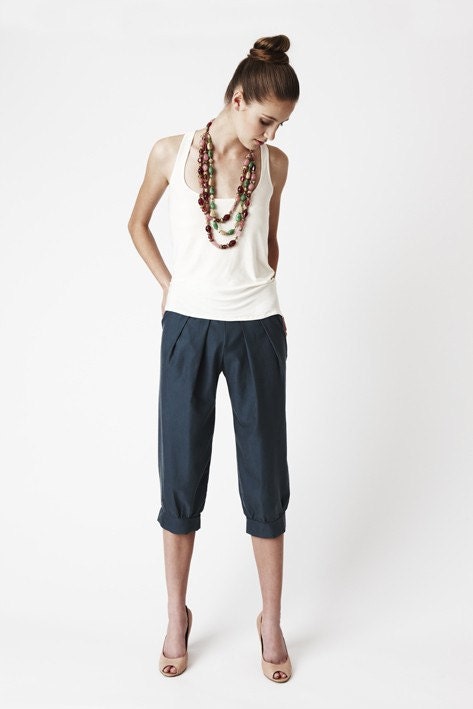 Well, furniture is flying around here after the last post and Shannon's awesome suggestions - I hope you will check back to see the results and let me know what you think. In the meantime, I give you some more Etsy magic! Not jewellery this time - instead I am drooling over the styin' fashion from
Three Little Ducks
. This boutique fashion label full of hand-crafted pieces is run by Katherine Humphery and Patrick McDermott out of Sydney, Australia. The beautiful pleated pedal-pushers above are what first caught my eye, so clean and classy but still unique.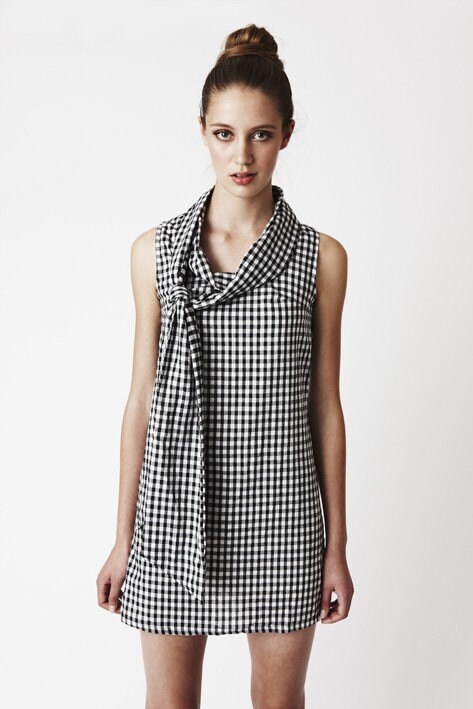 My legs could not carry off the length of this lovely gingham dress, but oh how I wish they could...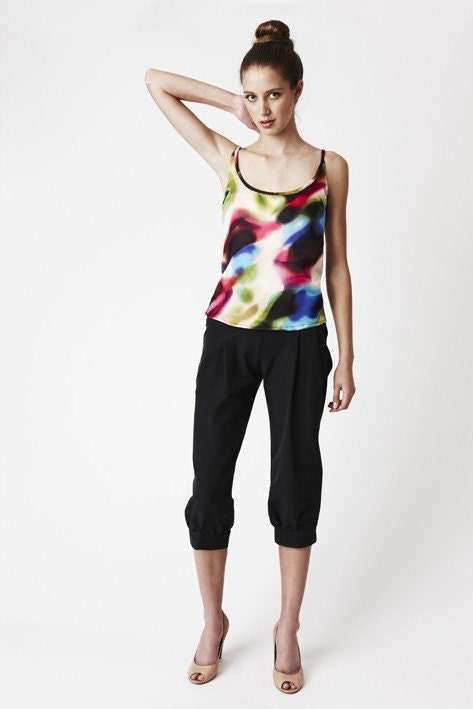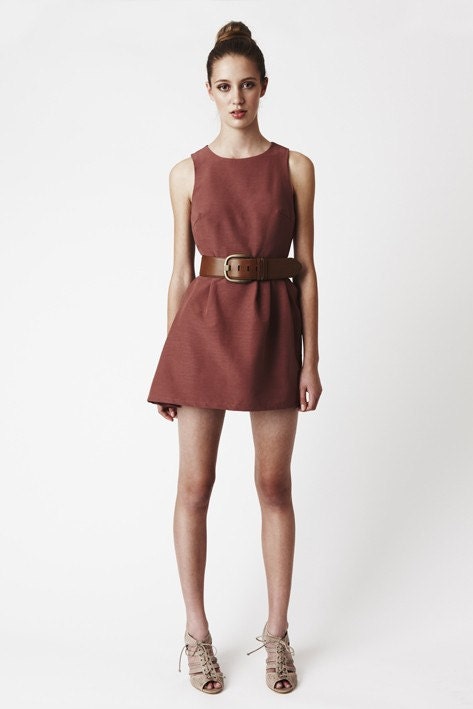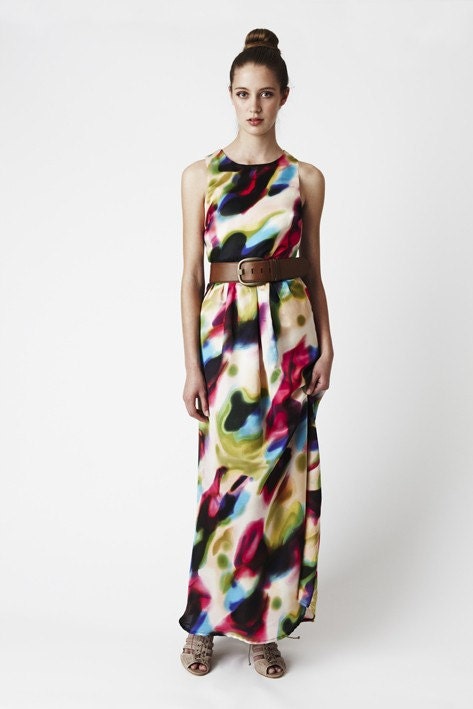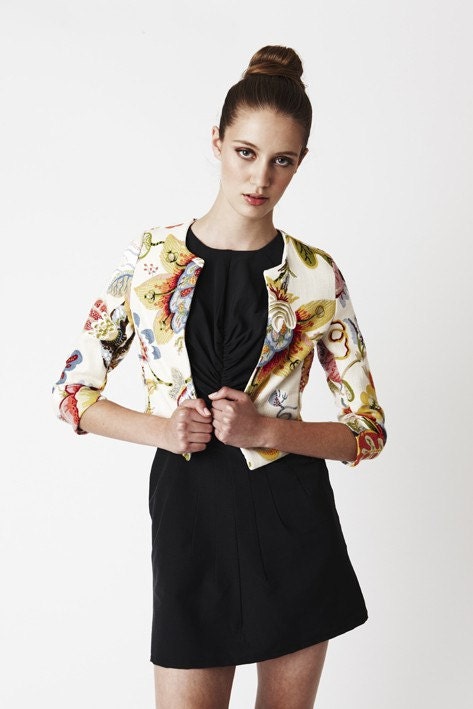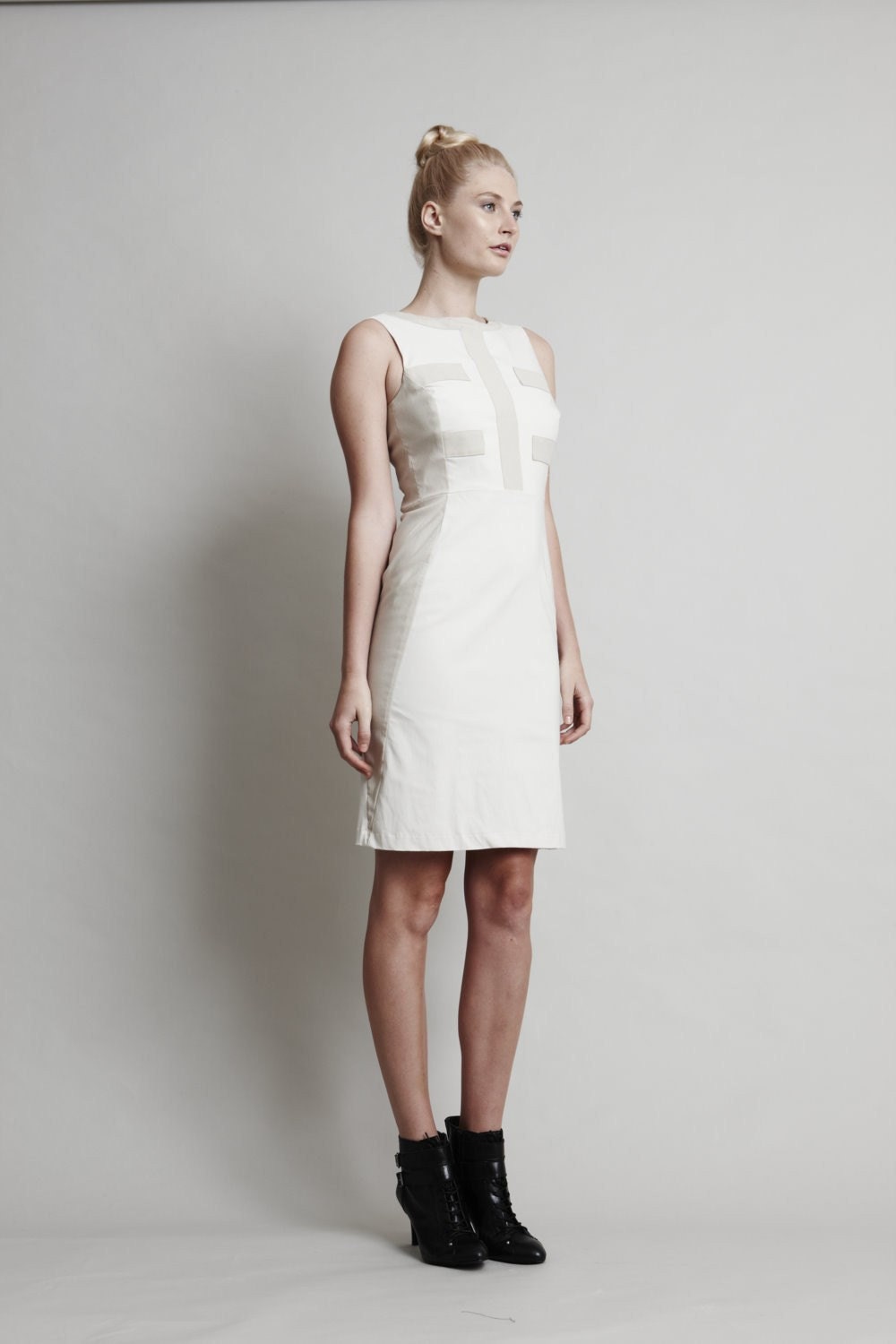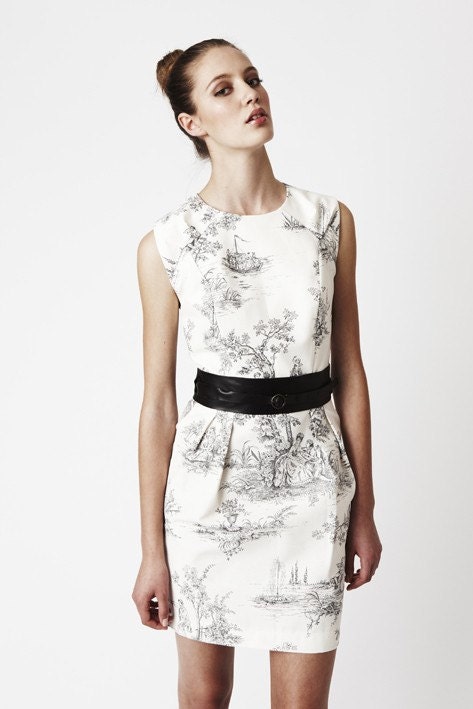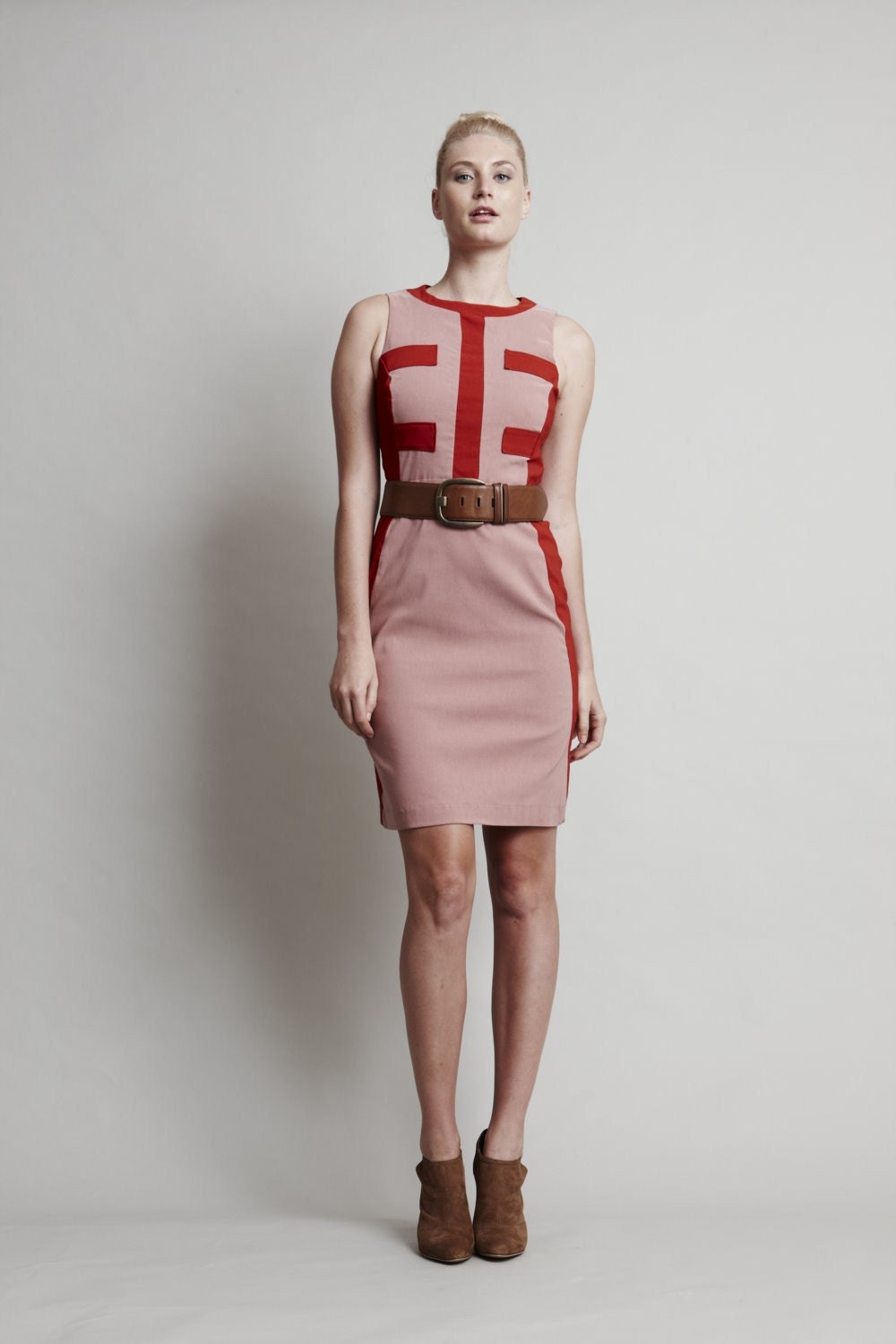 Yes, yes - I am AWARE that it is now officially Fall, and these clothes are decidedly summer, but my heart is clearly not there yet. Maybe I need a vacation in Australia?